As a Detroit Lions fan, the offseason is usually the most optimistic time of an NFL season. This is when the hope and excitement that things might finally change sets in. And while usually it always ends up in another disappointing season, the offseason hope is always a fun time. This year, I'm taking a guess at a handful of free agency moves for the 2021 offseason. This offseason should be quite unique, given that COVID led to a bit of a reduction in profits for the NFL, meaning the salary cap (how much teams have to spend on player salaries) has shrunk. Teams usually anticipate the salary cap growing by about 5-10% every offseason, so this will be quite the shock to see things shrink for a season.
Here are a handful of predictions I feel comfortable making….
1.) The Detroit Lions make a push for SS John Johnson III from the Rams
With new general manager Brad Holmes coming over from the Los Angeles Rams, it would make sense that he targets a player or two that he scouted heavily during his time there. One ideal piece would be SS John Johnson III, one of the NFL's premier strong safeties. Holmes was a big piece in pushing Johnson as a draft pick for the Rams, advocating heavily for them to select him when he was coming out of Boston College a few seasons ago. The Lions may not have a large barrel of cap space available, but they should have enough to make things work, pairing Johnson III with FS Tracy Walker in a rejuvenated defensive backfield.
Aside from Johnson III, I would expect the Lions to be linked to WR Corey Davis from the Tennessee Titans, though I would ultimately expect him to sign elsewhere, likely with the Giants or Ravens. I do, however, expect the Lions to sign RB Tevin Coleman from the 49ers, S Jaylen Watkins from the Chargers (if they ultimately cannot land Johnson III), DE Dawuane Smoot from the Jaguars, and perhaps DT Malcom Brown from the Saints in addition to some others we will find out soon enough.
The Lions will likely attempt to re-sign DE Romeo Okwara, but after a 10 sack season, it's likely he'll be able to find more money elsewhere, likely with a team like the Las Vegas Raiders, Seattle Seahawks or Buffalo Bills.
2.) The Jets make a couple of splash signings for Robert Saleh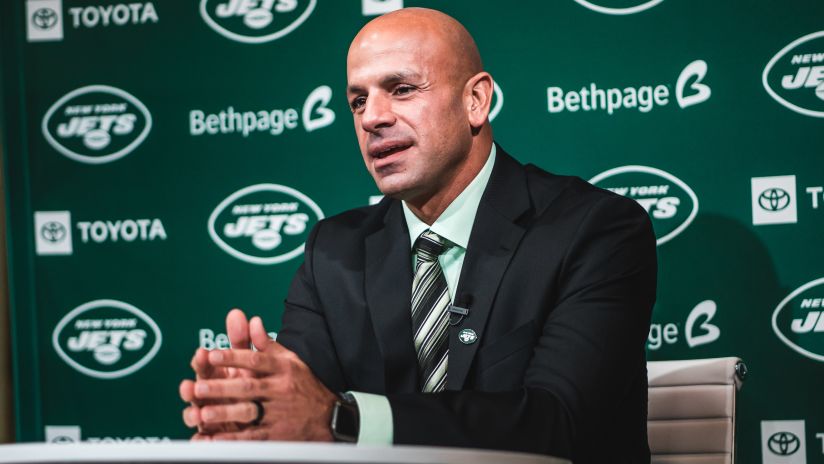 After signing the most desired candidate on the market, Robert Saleh, as their new head coach, the Jets are likely set to see a major influx of new faces and talents, given they hold more cap space than just about any team in the league. A few players seem like natural fits for GM Joe Douglas and Saleh, notably…
Patriots G Joe Thuney
Ravens DE Yannick Ngakoue
Steelers WR JuJu Smith-Schuster
49ers CB Richard Sherman
49ers CB K'Waun Williams
49ers QB C.J. Beathard
The first three would certainly be big-ticket signings, players that the Jets would shell out a good chunk of cap space to land. Then the other three names are 49ers who could follow Saleh and help him install new schemes and a new culture in the Big Apple.
3.) The Giants make their biggest signing at OLB, not WR
The Giants have been interested in Lions WR Kenny Golladay for some time now, even reaching out and making calls to Detroit about trading for him around the in-season trade deadline. While they will have an opportunity to make him an offer in free agency, I think he'll end up elsewhere and that the Giants biggest free agency signing will come in OLB Bud Dupree, a pass rusher from the Steelers. Dupree has been an exceptional player for the Steelers the last two seasons, tallying 19.5 sacks, however, the Steelers simply do not have the finances to bring him back. The Giants are in a good position to land a WR in the upcoming NFL draft, and should focus on an established edge rusher in free agency instead.
4.) The Miami Dolphins sign WR Kenny Golladay to a massive deal
Similar to Dupree, WR Kenny Golladay has been a fantastic player for his team, the Lions, but they likely do not have the financial flexibility to pay them as much as they can get elsewhere. One team that can, however, is the Miami Dolphins. The Dolphins are almost certainly interested in adding a premium wide receiver like Golladay to their roster, as they attempt to develop QB Tua Tagovailoa into a franchise quarterback. And speaking of Tua, the Dolphins will likely need a new veteran QB mentor/backup behind him, and Cowboys QB Andy Dalton seems like the player who will end up in that role. Additionally for the Dolphins, a signing of Seahawks RB Chris Carson could make a lot of sense, especially since RB Aaron Jones announced today that he was re-signing with the Green Bay Packers
With a lot of cap space to spare, the Dolphins could easily afford to land Golladay and still target a pass rusher to replace OLB Kyle Van Noy and OLB Shaq Lawson, both of whom were moved in the past couple of days. I'd look for the Dolphins to have a good deal of interest in Ravens OLB Matt Judon as a big signing as well. And on the interior of the defense, do not be surprised if they land one of the interior defensive lineman from the Patriots, either DT Lawrence Guy or DT Adam Butler.
5.) DE Trey Hendrickson cashes in on a breakout season, signing with the Colts
Hendrickson has seen more and more playing time each of the past two seasons, and really made his mark in 2020, recording 13.5 sacks for the Saints. While the Saints are currently working miracles simply trying to get under the cap to begin with, they likely will have to watch some players depart, including good ones like Hendrickson. However, a welcoming home should not be hard to find for a talented pass rusher, and the Colts could certainly use him with both DE Denico Autry and DE Justin Houston set to hit the market as well. While the Colts could still choose to bring one of them back (likely Houston, as I'd expect Autry to land with the Buffalo Bills), those two are on the wrong side of 30 years old, and thus, signing a more long-term option like Hendrickson (25 years old), could be preferable.
And while the Colts have some cap space, it does not mean all their free agents are coming back. I would expect WR T.Y. Hilton to head north and join the Green Bay Packers, and instead have the Colts look at WR Sammy Watkins from the Chiefs or WR Nelson Agholor from the Raiders as replacement options.
Additionally, I think the Colts would be very well served by using some of their cap space to sign Panthers LT Russell Okung to a short-term deal to play left tackle for them after the retirement of their previous blindside protector, Anthony Castonzo.
6.) A handful of star players re-sign with their current teams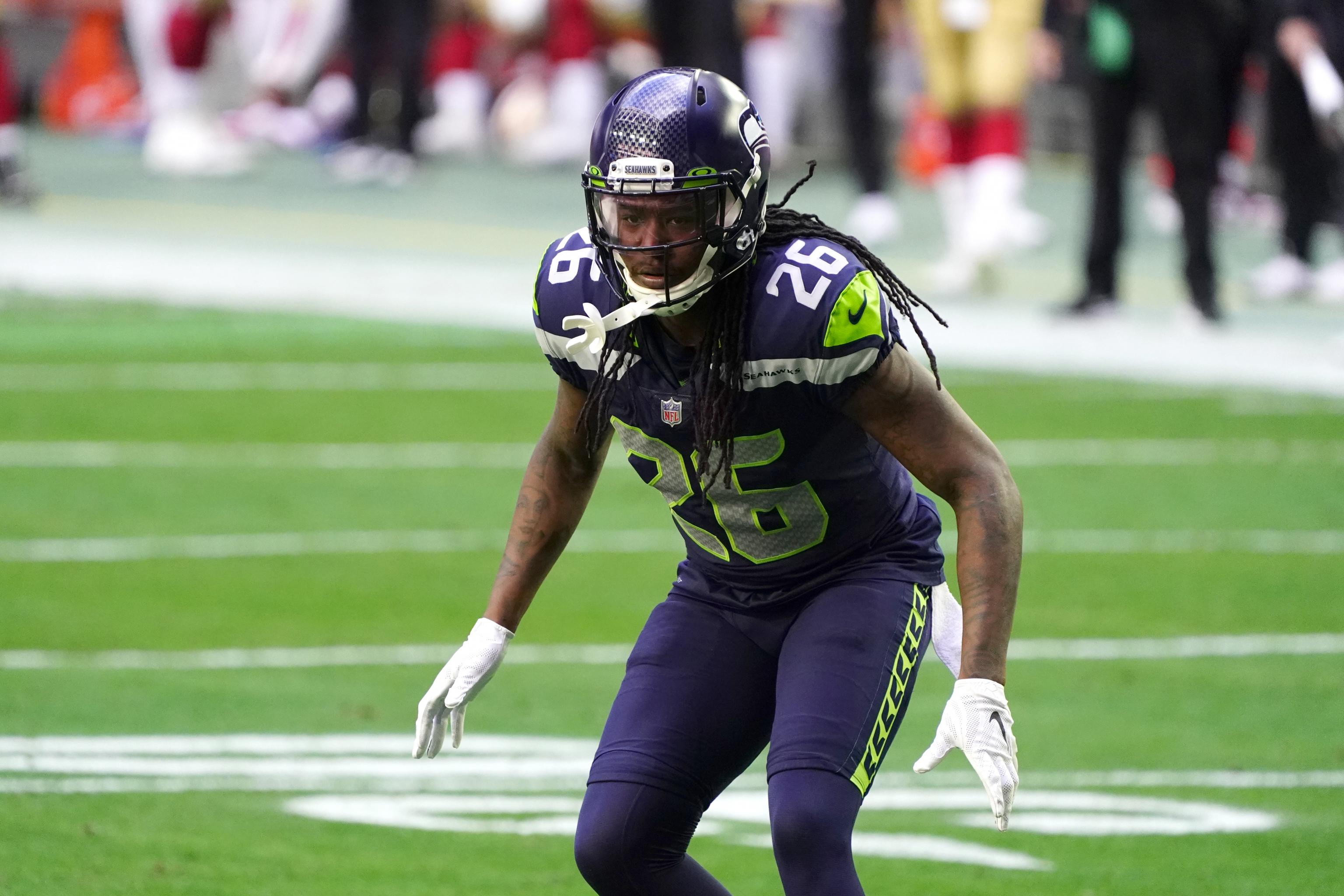 While teams usually try and workout out deals with their own free agents prior to free agency, some end up striking deals to return during free agency. One name to watch in that regards is Seahawks CB Shaquill Griffin, a talented cornerback who has played very well for Pete Carroll and the Seahawks. In addition to Griffin, I could also see the following players re-signing with their current teams…
CB William Jackson III, Cincinnati Bengals
DE Carl Lawson, Cincinnati Bengals
OLB Haason Reddick, Arizona Cardinals
RT Mitchell Schwartz, Kansas City Chiefs
CB Patrick Peterson, Arizona Cardinals
OT Trent Williams, San Francisco 49ers
QB Jameis Winston, New Orleans Saints
OLB Leonard Floyd, Los Angeles Rams
7.) Plenty of cut players make an impact elsewhere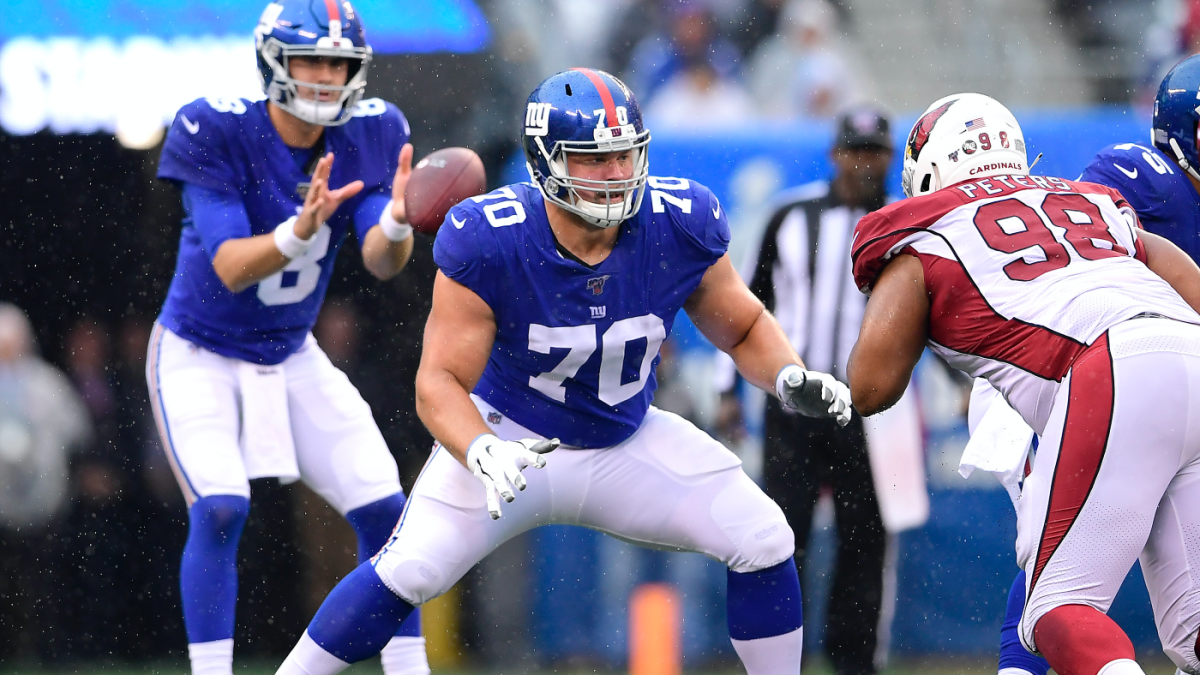 With the salary cap shrinking, a handful of talented players ended up being released by their teams, not because their play was poor, but rather because teams needed to free up money to even get under the cap space to begin with. There's a lot of talented players who were cut now available on the market, and plenty of them should be able to provide an impact for other teams quickly.
One of the best players to unexpectedly hit the market is Giants RG Kevin Zeitler (pictured above). A very talented guard, he'd make an excellent signing for the Baltimore Ravens or the Cincinnati Bengals, a team he previously played for. The Bengals desperately need help on their offensive line. Another experienced guard with some talent is Chargers G Trai Turner, who was an All-Pro in Carolina before that. He could be an ideal fit for the Minnesota Vikings at right guard, or perhaps an alternative option for Jets if they do miss out on Joe Thuney. Also on offense, WR Emmanuel Sanders was cut by the Saints and could easily end up on a cheap deal with the Green Bay Packers.
At cornerback, former Lions CB Justin Coleman is a very talented slot cornerback, and could easily fit in with the New England Patriots, or perhaps the New York Jets if they do not retain slot CB Brian Poole. Meanwhile, the Chargers released CB Casey Hayward would be an ideal fit for the Green Bay Packers or the New York Giants. And one more cornerback who was cut that could still be useful is CB Janoris Jenkins from the Saints. Joining forces with his former defensive backs coach, Aaron Glenn, in Detroit, or signing with the Jaguars makes a lot of sense.
Other prominent released players that could be in high demand include Saints LB Kwon Alexander, who would be an ideal fit for either the Jets or the Carolina Panthers; Chiefs OT Eric Fisher who could be an option for Carolina or Washington as a left tackle, or potentially at right tackle for the Packers or Broncos; Dolphins OLB Kyle Van Noy, who was a bit of a surprise release, would be wise to work out a return to the New England Patriots, or join the former Patriots contingent in Houston; and Vikings TE Kyle Rudolph who will likely join either the Browns or the Bills in order to continue playing for competitive teams.
8.) The lack of cap space provides some teams with absolute bargains
Naturally with markets, when you have a lot of talented players on the markets, but not a lot of money to go around, you're going to see a handful of teams end up signing talented players to less than they likely would have gotten in a normal offseason. A few predictions of these deals include 49ers WR Kendrick Bourne signing a relatively cheap deal with the Arizona Cardinals, and also Rams CB Troy Hill signing a cheaper deal than he would get traditionally with the Los Angeles Rams. And while he may not super well known throughout the league, 49ers DT D.J. Jones (above) is a very underrated player who could find a very strong fit with the Cleveland Browns. Lastly, everyone knows the Dallas Cowboys need help in their secondary, and Falcons SS Keanu Neal could be a really valuable player for them in rebuilding their defense.
9.) The QB market stays relatively quiet . . . for now
The major QB moves almost always happen away from free agency, as it is rare to see top tier QB's hit the open market. Thus, free agency is usually about finding backup QB or bridge QBs (QBs who play one season while a younger player develops behind them). Perhaps the biggest move here I'd project in free agency is QB Nick Mullens signing with the Chicago Bears, giving him a chance to start. The Bears have tried to trade for Mullens on multiple occasions, and now free agency presents them with a perfect chance to get him without using picks. Whether or not they bring back QB Mitch Trubisky would also be interesting, but I think they will elect to move on.
Aside from the Bears, really the only other notable QB moves to look at would be if a team like Washington or the Broncos decides to take a shot at QB Alex Smith or QB Ryan Fitzpatrick as a veteran stopgap starter. Ultimately, expect this to be a quiet position group, with most of the main rumors revolving around QB Deshaun Watson and QB Russell Wilson in trade talks.
10.) A lot of teams land impact WR in free agency
The list of wide receivers already mentioned is quite impressive: Kenny Golladay (projected to Dolphins), JuJu Smith-Schuster (projected to Jets) Kendrick Bourne (projected to Cardinals), T.Y. Hilton (projected to Packers), Corey Davis, Nelson Agholor, Sammy Watkins. But it goes even deeper, with Will Fuller, A.J. Green, Marvin Jones Jr., and Keelan Cole all representing quality options.
Whether it is Marvin Jones Jr. reuniting with QB Matthew Stafford on the Los Angeles Rams, or Corey Davis filling a big need for the Baltimore Ravens, there should be plenty of deals that see teams land impact pass catchers for their team before the Draft, which is also deep with WR talent. Also, look for Curtis Samuel to capitalize on his big season in Carolina, reuniting either with former head coach Ron Rivera in Washington, or with his old college head coach, Urban Meyer, in Jacksonville.